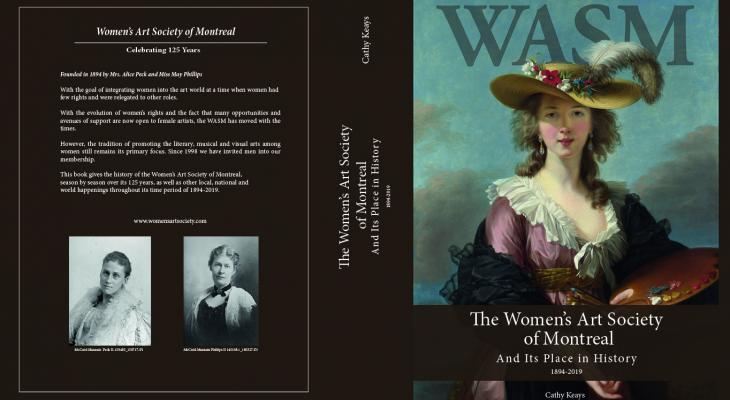 Mar
24
Free registration until March 17: Cathy Keays lecture on the History of the Women's Art Society of Montreal 1894-2019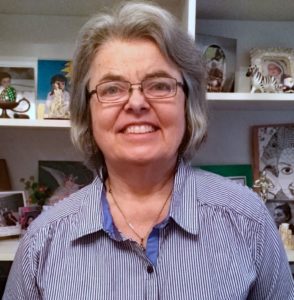 WAAC Luncheon Program ZOOM lecture with Cathy Keays, Past President 2016-2018 of the Women's Art Society of Montreal. Cathy is the author of  "The Women's Art Society of Montreal And Its Place in History 1894-2019"
$10 for members, $15 for guests
FREE registration until Thursday, March 17, 2021
Register by emailing waac@womensartofcanada.ca or call the WAAC office 416-922-2060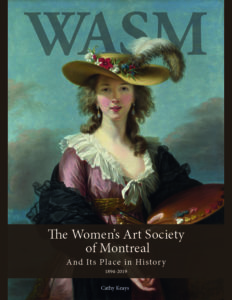 Cathy Keays Bio 2021
Cathy Keays has been involved in the visual arts since her early twenties. She attained her BFA in Art Education at Concordia University in 2015 and taught in community centres until 2018.
She never joined clubs in her life, but in 2014 while at Concordia, her professor told the class to join an art group so it could be added to their CV. She joined the Women's Art Society of Montreal. As she paid her membership fee she thought, "Why not check out the organization?" She went to a lecture in March of 2014, met some members, was impressed by how interesting the speaker was and how friendly the members were. She was hooked. She joined the board and then became President 2016-18.
AS the WASM's 125th anniversary was coming up in 2019 she formed the idea to write a history of the associatio for this occasion. Research was done mostly at the McCord Museum Archives Library from January 2017 to mid of 2018, followed by 10 months of writing. The book came off the printing press by January 27, 2020. After completing the book, Cathy realized her true passion was in documenting information. She plans on writing other non-fiction books in the near future. Her book, "The Women's Art Society of Montreal And Its Place in History 1894-2019" is not an official WASM book. It was a personal project of hers, for which she received written permission from the WASM board to write and publish it on her own.
***********************************
You can find the book on Amazon, or you can contact Cathy at  cathykeays2@gmail.com to get a copy or to ask any questions. Cost of the book: $25.
You can also get the pdf, Mobi version file or the E-pub version file by going to Cathy's email. Cost $2.50.
"With the goal of integrating women into the art world at a time when women had few rights and were relegated to other roles, the Women's Art Society of Montreal was founded in 1894 by Mrs. Alice Peck and Miss May Phillips. With the evolution of women's rights and the fact that many opportunities and avenues of support are now open to female artists, the WASM has moved with the times. However, the tradition of promoting the literary, musical and visual arts among women still remain its primary focus. Complete with a detailed bibliography and footnotes, this book comprehensively presents the history of the Women's Art Society of Montreal, season by season over its 125 years, as well as other local, national and world happenings throughout its time period of 1894-2019."
Women's Art Association of Canada (WAAC)
DETAILS
Women's Art Association of Canada (WAAC)
416-922-2060
23 Prince Arthur Ave
Toronto ON M5R1B2
Canada
DATE & TIME
-
[ Add to Calendar ]
2021-03-24 17:00:00
2021-03-24 18:00:00
Free registration until March 17: Cathy Keays lecture on the History of the Women's Art Society of Montreal 1894-2019
<p>  </p> <p> </p> <p><img alt="Cathy Keays photo" data-entity-type="file" data-entity-uuid="bd6f7df2-ab48-4251-a4a2-dbd7abfcbe63" src="/sites/default/files/inline-images/Cathy-Keays-photo-294x300.jpg" /></p> <p> </p> <h3>WAAC Luncheon Program ZOOM lecture with Cathy Keays, Past President 2016-2018 of the Women's Art Society of Montreal. Cathy is the author of  "<em>The Women's Art Society of Montreal And Its Place in History 1894-2019</em>"</h3> <p>$10 for members, $15 for guests</p> <p>FREE registration until Thursday, March 17, 2021</p>
23 Prince Arthur Ave
Toronto ON M5R1B2
Canada
Bloor St. Culture Corridor
info@perceptible.com
America/Toronto
public