Apr
22
Best of Curious Minds: Beethoven: Maestro for the Ages // Hot Docs at Home
Back by popular demand! Discover (or re-discover) some of the most popular Curious Minds courses from the past year.
The year 2020 honours the 250th anniversary of the birth of Ludwig van Beethoven (1770-1827), one of the most popular composers whose masterpieces are often likened to the plays of Shakespeare or the sculpture of Michelangelo. Working in Europe during the transformative period at the turn into the 19th century, Beethoven's music expressed the concepts of the Romantic Age and the burgeoning ideals of freedom, equality and human rights. How did the composer capture his era, and what is it about his music that continues to connect with us all these years later? Using legendary recordings from the past and present, this enlightening musical series from longtime CBC broadcaster and music writer Rick Phillips will explore Beethoven's life, times and music, revealing his incredible talents, innovations and humanity.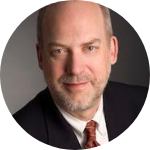 This series is led by broadcaster, writer and lecturer Rick Phillips. For 14 years, Rick was the Host and Producer of Sound Advice®, the weekly guide to classical music and recordings, heard across Canada on CBC Radio. A regular juror in the classical music categories for the Juno Awards, he is the author of The Essential Classical Recordings – 101 CDs.
The six lectures in this series are now available to stream. 
Course registration: $49 (Hot Docs Members: $33, $27, Free)  
Curious Minds Speaker Series sponsored by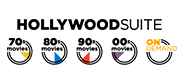 Hot Docs Ted Rogers Cinema
DETAILS
Hot Docs Ted Rogers Cinema
(416) 637-3123
506 Bloor St West
Toronto ON M5S 1Y3
Canada
DATE & TIME
-
[ Add to Calendar ]
2021-04-22 16:00:00
2022-04-29 03:59:00
Best of Curious Minds: Beethoven: Maestro for the Ages // Hot Docs at Home
<p><strong>Back by popular demand! Discover (or re-discover) some of the most popular Curious Minds courses from the past year.</strong></p>
506 Bloor St West
Toronto ON M5S 1Y3
Canada
Bloor St. Culture Corridor
info@perceptible.com
America/Toronto
public
TICKETS