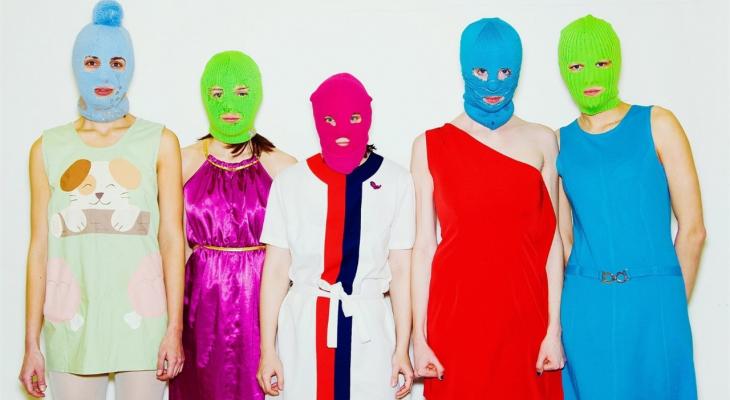 Apr
22
Game Changers // Pussy Riot: A Punk Prayer VOD // Hot Docs at Home
Meet Pussy Riot, the feminist punk collective that's openly challenging the reign of Russian President Vladimir Putin through the rebellious power of art. They first became infamous for performing a raunchy 40-second "punk prayer" at the altar of the St. Christ Church in Moscow that shocked worshippers and the state alike. Their performance would land three of its members in prison and culminate in a public trial that reverberated around the world, and transformed the face of Russian society forever. With unparalleled access, filmmakers Mike Lerner and Maxim Pozdorovkin tell the incredible story of how the three young women behind the now infamous balaclavas—Nadia, Masha and Katia—went from political activists to modern day icons, cultivating a global movement that still resonates amid the recent wave of pro-Democracy protests.
Game Changers: Celebrate the great thinkers, creators and agitators that inspire us to stand up for change.
This free title is available exclusively to Members. Join our community to unlock access to this and more free premium programming on Hot Docs at Home each month.
Hot Docs Ted Rogers Cinema
DETAILS
Hot Docs Ted Rogers Cinema
(416) 637-3123
506 Bloor St West
Toronto ON M5S 1Y3
Canada
DATE & TIME
-
[ Add to Calendar ]
2021-04-22 16:00:00
2021-06-25 03:59:00
Game Changers // Pussy Riot: A Punk Prayer VOD // Hot Docs at Home
<p>Meet Pussy Riot, the feminist punk collective that's openly challenging the reign of Russian President Vladimir Putin through the rebellious power of art. They first became infamous for performing a raunchy 40-second "punk prayer" at the altar of the St. Christ Church in Moscow that shocked worshippers and the state alike. Their performance would land three of its members in prison and culminate in a public trial that reverberated around the world, and transformed the face of Russian society forever.</p>
506 Bloor St West
Toronto ON M5S 1Y3
Canada
Bloor St. Culture Corridor
info@perceptible.com
America/Toronto
public