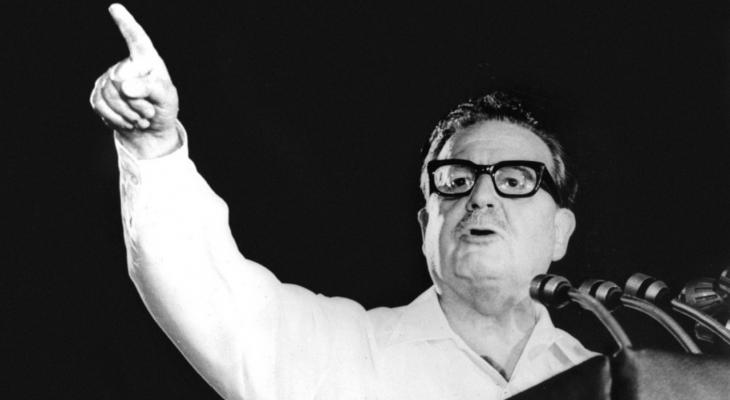 Apr
22
Game Changers // Salvador Allende VOD // Hot Docs at Home
A leftist revolutionary or a reformist democrat? A committed Marxist or a constitutionalist politician? An ethical and moral man or, as Richard Nixon called him, a "son of a bitch"? In Salvador Allende, documentary legend Patricio Guzmán (The Battle of Chile, Nostalgia for the Light) returns to his native Chile thirty years after the US-sponsored 1973 military coup that overthrew the country's first socialist government to examine the life and legacy of the party's controversial leader, Salvador Allende, both as a politician and a man.
Game Changers: Celebrate the great thinkers, creators and agitators that inspire us to stand up for change.
This free title is available exclusively to Members. Join our community to unlock access to this and more free premium programming on Hot Docs at Home each month.
Hot Docs Ted Rogers Cinema
DETAILS
Hot Docs Ted Rogers Cinema
(416) 637-3123
506 Bloor St West
Toronto ON M5S 1Y3
Canada
DATE & TIME
-
[ Add to Calendar ]
2021-04-22 16:00:00
2021-06-25 03:59:00
Game Changers // Salvador Allende VOD // Hot Docs at Home
<p>A leftist revolutionary or a reformist democrat? A committed Marxist or a constitutionalist politician? An ethical and moral man or, as Richard Nixon called him, a "son of a bitch"? In <em>Salvador Allende</em>, documentary legend Patricio Guzmán (<em>The Battle of Chile</em>, <em>Nostalgia for the Light</em>) returns to his native Chile thirty years after the US-sponsored 1973 military coup that overthrew the country's first socialist government to examine the life and legacy of the party's controversial leader, Salvador Allende, both as a politician and a man.</p>
506 Bloor St West
Toronto ON M5S 1Y3
Canada
Bloor St. Culture Corridor
info@perceptible.com
America/Toronto
public