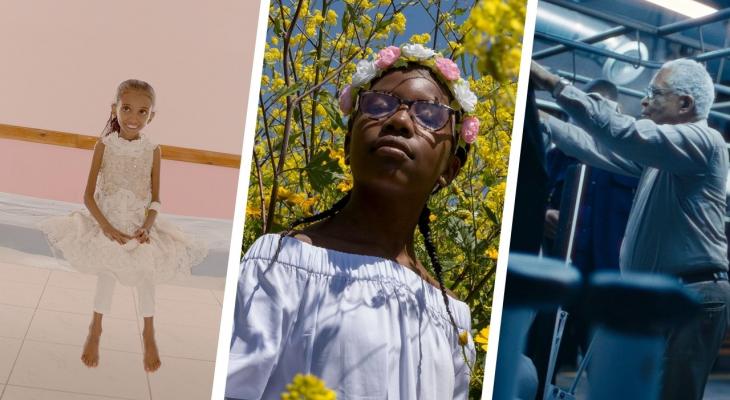 Apr
08
Oscar® Nominated Documentary Short Films VOD // Hot Docs at Home
Limited engagement!
Get an edge on your Oscar pool with this year's standout selection of short doc award contenders, streaming in one vital collection. Looking back at the Hong Kong protests, Black history and more, these bite-sized gems start big conversations with urgent and poignant stories of grief, identity, intergenerational exchange, and reckoning with the past.
A Love Song for Latasha D: Sophia Nahli Allison and Janice Duncan | USA | 18 min A dreamlike portrait of a vibrant 15-year-old girl whose shooting death sparks the 1992 L.A. Riots.
Do Not Split D: Anders Hammer and Charlotte Cook | USA, Norway | 36 min The story of the 2019 Hong Kong protests, told through a series of demonstrations by local protestors that escalate into conflict when highly armed police appear on the scene.
Hunger Ward D: Skye Fitzgerald and Michael Scheuerman | USA | 40 min Filmed from inside two of the most active therapeutic feeding centers in Yemen, Hunger Ward documents two female health care workers fighting to thwart the spread of starvation against the backdrop of a forgotten war.
Colette D: Anthony Giacchino and Alice Doyard | France, Germany, USA | 24 min Resistance took courage in Nazi-occupied France. 75 years later, facing one's ghosts may take even more.
A Concerto Is a Conversation D: Ben Proudfoot and Kris Bowers | USA | 13 min A virtuoso jazz pianist and film composer tracks his family's lineage through his 91-year-old grandfather from Jim Crow Florida to the Walt Disney Concert Hall.
Hot Docs Ted Rogers Cinema
DETAILS
Hot Docs Ted Rogers Cinema
(416) 637-3123
506 Bloor St West
Toronto ON M5S 1Y3
Canada
DATE & TIME
-
[ Add to Calendar ]
2021-04-08 16:00:00
2021-04-26 03:59:00
Oscar® Nominated Documentary Short Films VOD // Hot Docs at Home
<p><strong>Limited engagement!</strong></p> <p>Get an edge on your Oscar pool with this year's standout selection of short doc award contenders, streaming in one vital collection. Looking back at the Hong Kong protests, Black history and more, these bite-sized gems start big conversations with urgent and poignant stories of grief, identity, intergenerational exchange, and reckoning with the past.</p>
506 Bloor St West
Toronto ON M5S 1Y3
Canada
Bloor St. Culture Corridor
info@perceptible.com
America/Toronto
public
TICKETS