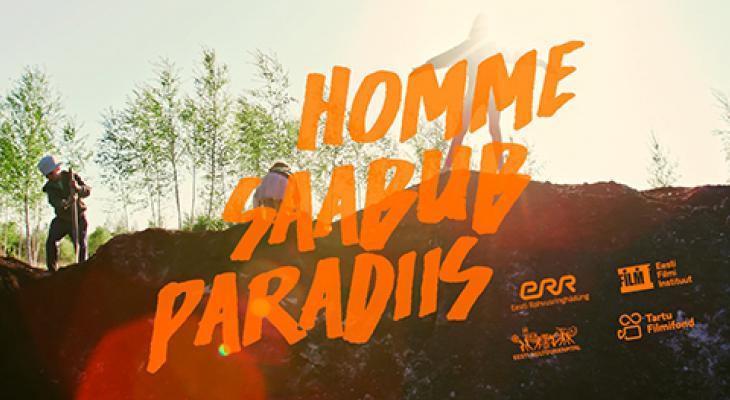 May
05
Screening of documentary film "For Tomorrow Paradise Arrives" and discussion with director Anna Hints
On May 5th at 7pm (EDT) there will be a screening of the short documentary film about food waste, "For Tomorrow Paradise Arrives" (Anna Hints, 2020, 30 min in Estonian with English subtitles).
Following the film will be a discussion about food sustainability with director Anna Hints and Kerly Ilves, in Estonian.
Synopsis: The world is suffering from a flood of food waste. To save the environment and the future of their children, young mothers decide to feed their families by diving into the dumpsters of enormous super markets.
Watch on: www.film.vemu.ca
DETAILS
DATE & TIME
-
[ Add to Calendar ]
2021-05-05 23:00:00
2021-05-06 00:00:00
Screening of documentary film "For Tomorrow Paradise Arrives" and discussion with director Anna Hints
<p>On May 5th at 7pm (EDT) there will be a screening of the short documentary film about food waste, "For Tomorrow Paradise Arrives" (Anna Hints, 2020, 30 min in Estonian with English subtitles).</p> <p>Following the film will be a discussion about food sustainability with director Anna Hints and Kerly Ilves, in Estonian.</p> <p>Synopsis: The world is suffering from a flood of food waste. To save the environment and the future of their children, young mothers decide to feed their families by diving into the dumpsters of enormous super markets.</p>
Bloor St. Culture Corridor
info@perceptible.com
America/Toronto
public