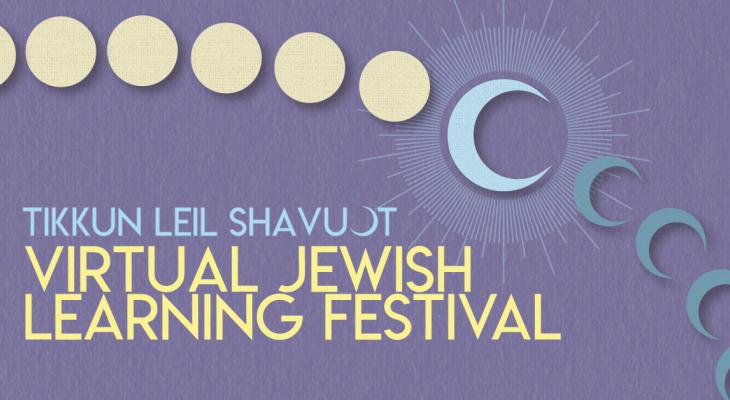 May
16
Tikkun Leil Shavuot
The MNjcc's Tikkun Leil Shavuot is turning 13, and we're staying safe at home for our B'nai Mitzvah year.
Join all of your friends from the downtown Toronto Jewish community on Sunday May 16th, where we'll be learning live on Zoom from 6 pm to midnight. With 18 sessions to choose from and a self-guided (tech-free) study supplement, there's something for everyone at this year's Tikkun Leil Shavuot - a virtual night of community, study, snacking and more!
Free and open to all, regardless of heritage, ability, experience or level of observance. We are committed to accessibility. This event will have auto-captioning. Please be in touch by email at LaurenS@mnjcc.org or by phone at 416.924.6211 to let us know about your access needs as soon as possible.
DETAILS
DATE & TIME
-
[ Add to Calendar ]
2021-05-16 22:00:00
2021-05-17 03:59:00
Tikkun Leil Shavuot
<p>The MNjcc's Tikkun Leil Shavuot is turning 13, and we're staying safe at home for our B'nai Mitzvah year.</p> <p>Join all of your friends from the downtown Toronto Jewish community on Sunday May 16th, where we'll be learning live on Zoom from 6 pm to midnight. With 18 sessions to choose from and a self-guided (tech-free) study supplement, there's something for everyone at this year's Tikkun Leil Shavuot - a virtual night of community, study, snacking and more!</p>
Bloor St. Culture Corridor
info@perceptible.com
America/Toronto
public