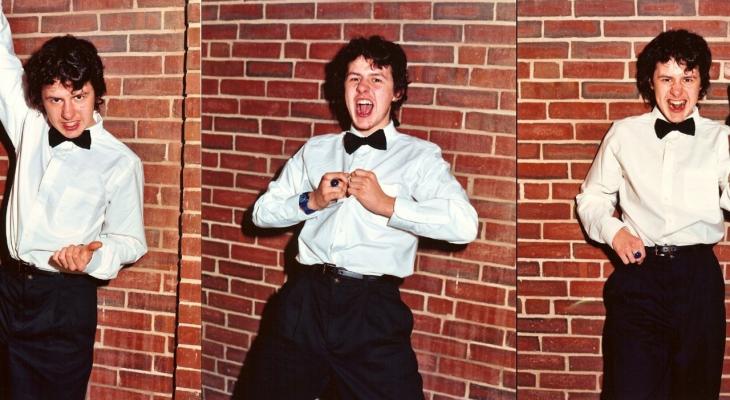 Jun
01
Essential Docs: Billy the Kid VOD // Hot Docs at Home
Screening in a new restoration, Jennifer Vendetti's groundbreaking coming-of-age film follows 15-year-old Billy as he navigates the trials of adolescence in small-town Maine. Funny, sharp, and strangely wise for his age, Billy is, in many ways, like other teenage boys. He's into heavy metal, is desperate to find a girlfriend and aspires to a career as a rock star. But in other ways, Billy is unique. A troubled past with behavioural issues has left him marked. But he refuses to be victimized by these differences. "I don't let it go to my head. I'm just someone who was born different from others." Using intimate fly-on-the-wall footage, Vendetti lets Billy's story unfold with great sensitivity and without bias. In the process, she challenges us to understand this triumphant teen on his own terms—and imagine ourselves beyond labels.

 Closed Captions are available for this screening 
This free title is available exclusively to Hot Docs Members. Join our community to unlock access to this and more free premium programming on Hot Docs at Home each month.
Hot Docs Ted Rogers Cinema
DETAILS
Hot Docs Ted Rogers Cinema
(416) 637-3123
506 Bloor St West
Toronto ON M5S 1Y3
Canada
DATE & TIME
-
[ Add to Calendar ]
2021-06-01 16:00:00
2021-11-28 04:59:00
Essential Docs: Billy the Kid VOD // Hot Docs at Home
<p>Screening in a new restoration, Jennifer Vendetti's groundbreaking coming-of-age film follows 15-year-old Billy as he navigates the trials of adolescence in small-town Maine. Funny, sharp, and strangely wise for his age, Billy is, in many ways, like other teenage boys. He's into heavy metal, is desperate to find a girlfriend and aspires to a career as a rock star. But in other ways, Billy is unique. A troubled past with behavioural issues has left him marked. But he refuses to be victimized by these differences. "I don't let it go to my head.</p>
506 Bloor St West
Toronto ON M5S 1Y3
Canada
Bloor St. Culture Corridor
info@perceptible.com
America/Toronto
public