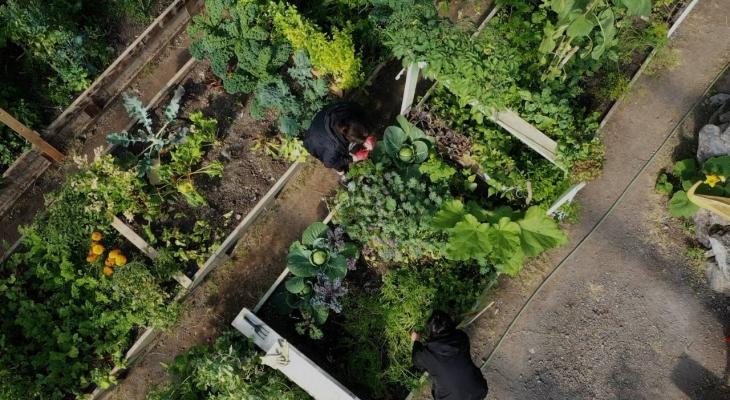 Jul
29
Food for the Rest of Us VOD // Hot Docs at Home
Streaming nationwide exclusively for Hot Docs Members! Join now to get free access.
As climate change forces us to rethink our relationship to the land that feeds us, meet inspiring young people across the continent leading a revolution to a better world, from the ground up! An Indigenous-owned, youth run organic farm in Hawaii, a Black urban grower in Kansas City, a female Kosher Butcher in Colorado working with the Queer Community, and an Inuit community in the Northwest Territories employing traditional harvesting methods to grow fresh produce in a community greenhouse—these food activists are using new ways of farming and living to fight back against oppressive systems, and secure an alternative path to our culinary future.
Screening includes a Q&A with director and co-producer Caroline Cox and co-producer, Tiffany Ayalik.
Food for the Rest of Us is a recipient of the Hot Docs Ted Rogers Fund.
This free title is available exclusively to Members. Join our community to unlock access to this and more free premium programming on Hot Docs at Home each month
Hot Docs Ted Rogers Cinema
DETAILS
Hot Docs Ted Rogers Cinema
(416) 637-3123
506 Bloor St West
Toronto ON M5S 1Y3
Canada
DATE & TIME
-
[ Add to Calendar ]
2021-07-29 04:00:00
2021-10-01 03:59:00
Food for the Rest of Us VOD // Hot Docs at Home
<p><strong>Streaming nationwide exclusively for Hot Docs Members! </strong><a href="https://www.hotdocscinema.ca/c/membership"><strong>Join now</strong></a><strong> to get free access.</strong></p>
506 Bloor St West
Toronto ON M5S 1Y3
Canada
Bloor St. Culture Corridor
info@perceptible.com
America/Toronto
public
TICKETS