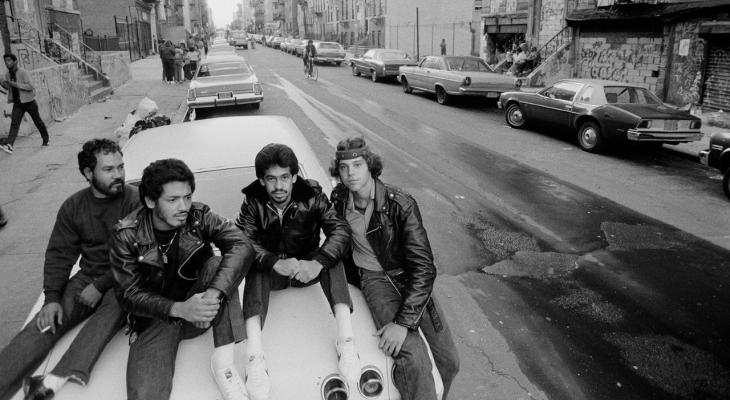 Jul
29
New York Portraits: Los Sures VOD // Hot Docs at Home
Before the invasion of designer coffee and swanky bars, South Williamsburg was a different place altogether—a neighbourhood known as Los Sures, or the Southside. Rarely screened since it premiered in 1984, director Diego Echeverria's essential documentary resurrects the history and vitality of the neighbourhood through the poignant stories of five residents. From poverty to racial tensions, Echeverria skillfully represents challenges faced in the neighbourhood while celebrating the culture, strength and determination of its largely Puerto Rican and Dominican community. Streaming in a beautiful restoration, Los Sures is an invaluable piece of New York City history.
New York Portraits: There's simply no place like it. We're bringing the art, culture and history of New York to you with four vibrant portraits of the city through the decades.
This free title is available exclusively to Members. Join our community to unlock access to this and more free premium programming on Hot Docs at Home each month.
Hot Docs Ted Rogers Cinema
DETAILS
Hot Docs Ted Rogers Cinema
(416) 637-3123
506 Bloor St West
Toronto ON M5S 1Y3
Canada
DATE & TIME
-
[ Add to Calendar ]
2021-07-29 04:00:00
2021-10-01 03:59:00
New York Portraits: Los Sures VOD // Hot Docs at Home
<p>Before the invasion of designer coffee and swanky bars, South Williamsburg was a different place altogether—a neighbourhood known as Los Sures, or the Southside. Rarely screened since it premiered in 1984, director Diego Echeverria's essential documentary resurrects the history and vitality of the neighbourhood through the poignant stories of five residents. From poverty to racial tensions, Echeverria skillfully represents challenges faced in the neighbourhood while celebrating the culture, strength and determination of its largely Puerto Rican and Dominican community.</p>
506 Bloor St West
Toronto ON M5S 1Y3
Canada
Bloor St. Culture Corridor
info@perceptible.com
America/Toronto
public
TICKETS