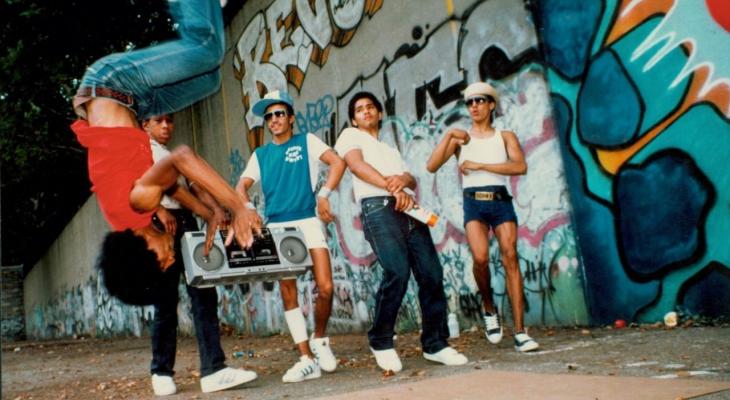 Jul
29
New York Portraits: Wild Style VOD // Hot Docs at Home
Universally hailed as the first and "best film ever made about hip-hop" (Complex), this cult docu-musical captures the explosion of hip hop culture in New York City before it became the global juggernaut it is today. Shot on location in and around the Bronx in 1982, the film stars real-life graffiti writers, break-dancers, and rappers as themselves, or variations of themselves, including Lee Quinones, Fab Five Freddy, the Rock Steady Crew, The Cold Crush Brothers, Queen Lisa Lee of Zulu Nation, and Grandmaster Flash. With a defiantly DIY aesthetic, and seminal soundtrack that has been sampled from everyone from Nas to De La Soul, Wild Style is an indispensable time capsule that demands to be seen by all generations of hip hop lovers.
New York Portraits: There's simply no place like it. We're bringing the art, culture and history of New York to you with four vibrant portraits of the city through the decades.
This free title is available exclusively to Members. Join our community to unlock access to this and more free premium programming on Hot Docs at Home each month.
Hot Docs Ted Rogers Cinema
DETAILS
Hot Docs Ted Rogers Cinema
(416) 637-3123
506 Bloor St West
Toronto ON M5S 1Y3
Canada
DATE & TIME
-
[ Add to Calendar ]
2021-07-29 04:00:00
2021-10-01 03:59:00
New York Portraits: Wild Style VOD // Hot Docs at Home
<p>Universally hailed as the first and "best film ever made about hip-hop" (<em>Complex</em>), this cult docu-musical captures the explosion of hip hop culture in New York City before it became the global juggernaut it is today. Shot on location in and around the Bronx in 1982, the film stars real-life graffiti writers, break-dancers, and rappers as themselves, or variations of themselves, including Lee Quinones, Fab Five Freddy, the Rock Steady Crew, The Cold Crush Brothers, Queen Lisa Lee of Zulu Nation, and Grandmaster Flash.</p>
506 Bloor St West
Toronto ON M5S 1Y3
Canada
Bloor St. Culture Corridor
info@perceptible.com
America/Toronto
public
TICKETS