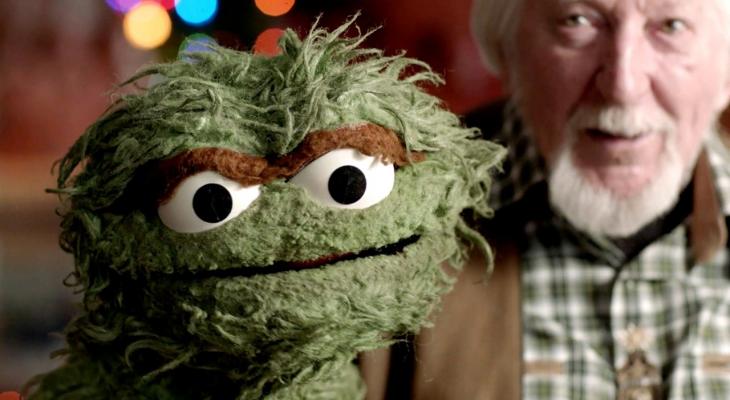 Sep
11
Street Gang: How We Got To Sesame Street // Hot Docs Cinema
Playing In-Cinema & Online
In the late 1960s, a socially conscious media executive was presented with a challenge: could she create a children's show that could both entertain and educate? Inspired by the civil rights movement, Joan Ganz Cooney envisioned a new medium of television to educate all kids, specifically reaching less-advantaged children to fight the educational gap created by racism and poverty. She assembled a team that included Jon Stone and the incomparable Jim Henson, whose Muppets became an iconic part of the magic that is Sesame Street. Featuring exclusive footage from behind the scenes of the first two decades of the show, as well as over 20 original cast and creator interviews, this inspiring film introduces us to the people (and the Muppets!) who entertained and educated children like never before.
+ Streaming version includes a Q&A with original cast member Sonia Manzano, director Marilyn Agrelo and producers Ellen Scherer Crafts and Trevon Crafts originally recorded at Hot Docs 2021.
Watching in person? View our health & safety measures here.
Tickets Watch in Cinema: $15 (Member pricing starting at $10) Watch Online: $9.99 (Member pricing starting at $7.99)
Become a Hot Docs Member now and save with our limited-time membership offer!
Hot Docs Ted Rogers Cinema
DETAILS
Hot Docs Ted Rogers Cinema
(416) 637-3123
506 Bloor St West
Toronto ON M5S 1Y3
Canada
DATE & TIME
-
[ Add to Calendar ]
2021-09-11 18:30:00
2021-09-15 20:15:00
Street Gang: How We Got To Sesame Street // Hot Docs Cinema
<p>Playing In-Cinema &amp; Online</p>
506 Bloor St West
Toronto ON M5S 1Y3
Canada
Bloor St. Culture Corridor
info@perceptible.com
America/Toronto
public
TICKETS