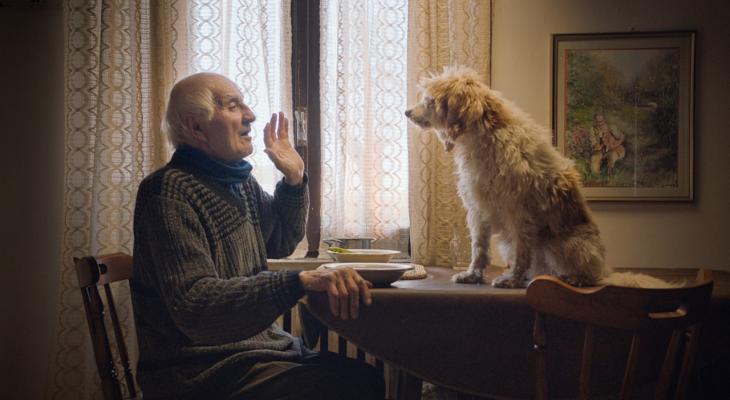 Sep
24
The Truffle Hunters // Hot Docs Cinema
Playing In-Cinema & Online
Deep in the forests of Piedmont, Italy resides the elusive and expensive white Alba truffle. Prized by connoisseurs and gourmands all over the world, it cannot be cultivated or found, even by the most resourceful of modern excavators. The only souls on Earth who know how to dig it up are a tiny circle of wily canines and their silver-haired human companions—Italian elders guided by a secret culture passed down through generations. Still, this small enclave of hunters induces a feverish buying market that spans the globe. Produced by filmmaker Luca Guadagnino and featuring stunning images of Italy's verdant landscapes, The Truffle Hunters is a delicious reminder of the priceless joy of ritual, and how to unearth the magic within nature.
Watching in person? View our health & safety measures here.
Tickets Watch in Cinema: $15 (Member pricing starting at $10) Watch Online: $9.99 (Member pricing starting at $7.99)
Become a Hot Docs Member now and save with our limited-time membership offer!
Hot Docs Ted Rogers Cinema
DETAILS
Hot Docs Ted Rogers Cinema
(416) 637-3123
506 Bloor St West
Toronto ON M5S 1Y3
Canada
DATE & TIME
-
[ Add to Calendar ]
2021-09-24 15:15:00
2021-09-29 20:45:00
The Truffle Hunters // Hot Docs Cinema
<p>Playing In-Cinema &amp; Online</p>
506 Bloor St West
Toronto ON M5S 1Y3
Canada
Bloor St. Culture Corridor
info@perceptible.com
America/Toronto
public
TICKETS