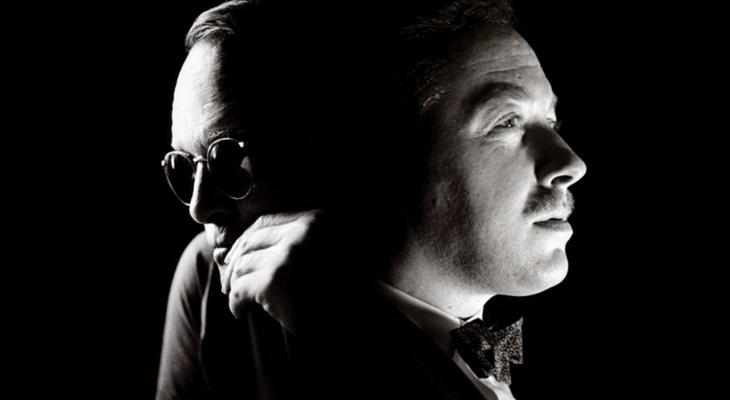 Sep
10
Truman and Tennessee: An Intimate Conversation // Hot Docs Cinema
Playing In-Cinema & Online
The brilliant work, personal struggles, and cultural impact of iconic American writers Truman Capote and Tennessee Williams explodes onto the screen in this innovative dual-portrait doc narrated by actors Jim Parsons and Zachary Quinto. Filmmaker Lisa Immordino Vreeland masterfully intertwines a wealth of archival material with clips from some of the duo's most memorable movie adaptions: A Streetcar Named Desire, Breakfast at Tiffany's, In Cold Blood and more. Dripping with wit and wisdom, the film celebrates the fearless candour and sometimes tumultuous friendship of the titular writers through the ages, while honoring the way their queer identity informed their timeless achievements and relationships with their family, confidants, and—most significantly—each other.
Watching in person? View our health & safety measures here.
Tickets Watch in Cinema: $15 (Member pricing starting at $10) Watch Online: $9.99 (Member pricing starting at $7.99)
Become a Hot Docs Member now and save with our limited-time membership offer!
Hot Docs Ted Rogers Cinema
DETAILS
Hot Docs Ted Rogers Cinema
(416) 637-3123
506 Bloor St West
Toronto ON M5S 1Y3
Canada
DATE & TIME
-
[ Add to Calendar ]
2021-09-10 18:45:00
2021-09-14 23:30:00
Truman and Tennessee: An Intimate Conversation // Hot Docs Cinema
<p>Playing In-Cinema &amp; Online</p>
506 Bloor St West
Toronto ON M5S 1Y3
Canada
Bloor St. Culture Corridor
info@perceptible.com
America/Toronto
public
TICKETS