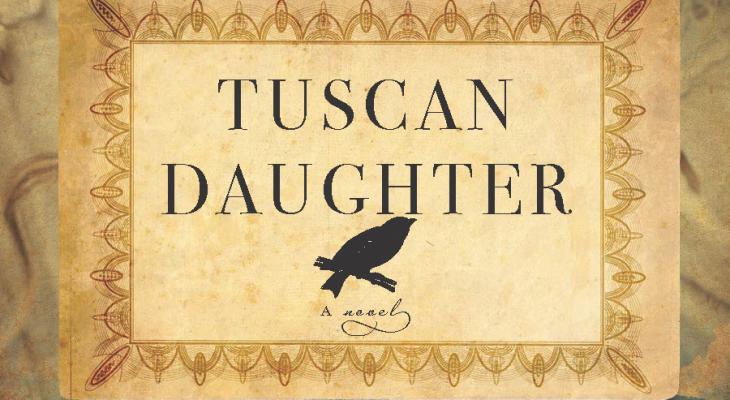 Sep
07
Tuscan Daughter by Lisa Rochon
The Istituto Italiano di Cultura Toronto is pleased to present the novel Tuscan Daughter by Canadian author, cultural commentator and award-winning architecture critic, Lisa Rochon, with a reading by NY-based actor & narrator of the audiobook, Carlotta Brentan.
ABOUT THE BOOK
Florence, 1500. A city that glitters with wealth and artistic genius is also a place of fierce political intrigue, walled off from the unrest in the surrounding Tuscan countryside. In this moment, a peasant girl finds herself alone after her father is killed and her mother disappears. Young Beatrice must dare to enter the city to sell her family's olive oil in order to survive, but also to search the streets and brothels for her missing, grieving mother. TUSCAN DAUGHTER takes readers into this immersive world in the sweeping first novel from Lisa Rochon.
Beatrice is given grudging permission to pass through the city gates to sell olive oil to the artists -- Michelangelo, Leonardo da Vinci, Botticelli -- who toil to elevate the status of the Florentine Republic.  She befriends the upstart Michelangelo as he struggles to sculpt the David. She also comes to know a cloth merchant's wife who is having her portrait painted by the ageing Leonardo da Vinci, renowned through the land as Master of the Arts. Bonds deepen even while Michelangelo and Leonardo are pitted against each other.
Set during five epic years in the early 1500s when Florence was rebranding itself through its creative geniuses, Tuscan Daughter reveals the humanity and struggles of a young woman longing to find the only family she has left and be an artist in her own right and the way she influences the artistic masters of the time to stake everything on the power of beauty to transform and heal.
LISA ROCHON is an award-winning architecture critic, cultural commentator and the author of Up North:  Where Canada's Architecture Meets the Land. She has contributed numerous essays and articles to books and journals such as Alphabet City, Canadian Architect, Metropolis and Architectural Record (NYC).  She is the two-time winner of the National Newspaper Awards for her "City Space" column in the Globe and Mail, and the recipient of the Royal Architectural Institute of Canada's President's Award for Architectural Journalism. Educated at the University of Toronto and in Paris at Sciences Po and L'Ecole du Louvre, she travelled to Florence many times to retrace the steps of Lisa Gherardini (Mona Lisa), Michelangelo and Leonardo da Vinci as she researched this novel, and was granted rare access to Leonardo's original drawings at Windsor Castle. Rochon is passionate about art and ideas and is a frequent commentator on television and radio. You can find out more about her at www.citylab.space.
CARLOTTA BRENTAN is an Italian-born, New York-based theatre and film actor, producer and award-winning audiobook narrator. On stage, she has produced, directed & performed in acclaimed World Premieres at Cherry Lane, LaMaMa and internationally. Carlotta is the voice of hundreds of commercials, corporate & e-learning projects, and New York Times and Audible best-selling audiobooks in multiple languages. She's also a long-time member of NY's Kairos Italy Theater, a published and produced theatrical translator, and the founder of Italian audiobook publishing company Fabler Audio.  www.carlottabrentan.com
Alliance Française de Toronto
DETAILS
Alliance Française de Toronto
(416) 922-2014
24 Spadina Road
Toronto ON M5R 2S7
Canada
DATE & TIME
-
[ Add to Calendar ]
2021-09-07 22:30:00
2021-09-08 00:00:00
Tuscan Daughter by Lisa Rochon
<p>The Istituto Italiano di Cultura Toronto is pleased to present the novel <strong>Tuscan Daughter</strong> by Canadian author, cultural commentator and award-winning architecture critic, <strong><em>Lisa Rochon</em></strong>, with a reading by NY-based actor &amp; narrator of the audiobook, <em><strong>Carlotta Brentan</strong></em>.</p> <p><strong>ABOUT THE BOOK</strong></p>
24 Spadina Road
Toronto ON M5R 2S7
Canada
Bloor St. Culture Corridor
info@perceptible.com
America/Toronto
public