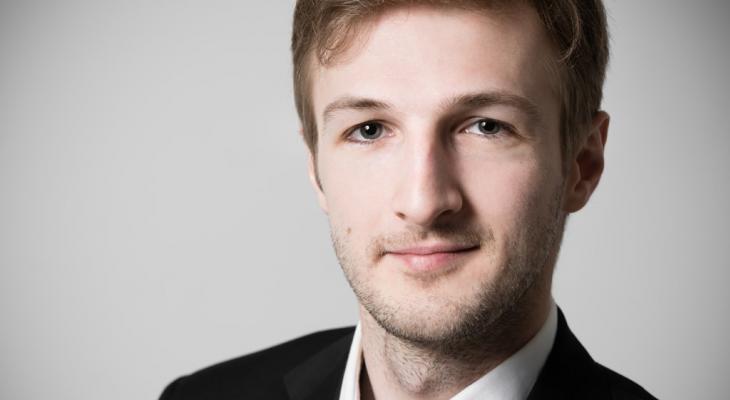 Oct
07
Andrei Feher conducts the Royal Conservatory Orchestra
Andrei Feher, Music Director of the Kitchener-Waterloo Symphony Orchestra, has earned a reputation for his musical maturity and integrity, natural authority on the podium, and an imaginative and intelligent approach.
Part of the Temerty Orchestral Program at The Glenn Gould School (GGS), the Royal Conservatory Orchestra (RCO) is widely regarded as an outstanding ensemble and one of the best training orchestras in North America. It consists of instrumental students in the undergraduate and graduate programs of The Glenn Gould School. Graduates of the RCO have joined the ranks of the greatest orchestras in the world. 
Presented in association with the Bureau du Québec.
Program:
Aaron Copland: Overture from Fanfare for the Common Man 
Joan Towers: Overture from Fanfare for the Uncommon Woman
Ludwig van Beethoven: Symphony No. 3 in E flat Major, op. 55
DETAILS
(416) 408-0208
273 Bloor Street West
TELUS Centre for Performance and Learning
Toronto ON M5S 1W2
Canada
DATE & TIME
-
[ Add to Calendar ]
2021-10-08 00:00:00
2021-10-08 02:00:00
Andrei Feher conducts the Royal Conservatory Orchestra
<p>Andrei Feher, Music Director of the Kitchener-Waterloo Symphony Orchestra, has earned a reputation for his musical maturity and integrity, natural authority on the podium, and an imaginative and intelligent approach.</p>
273 Bloor Street West
TELUS Centre for Performance and Learning
Toronto ON M5S 1W2
Canada
Bloor St. Culture Corridor
info@perceptible.com
America/Toronto
public
TICKETS