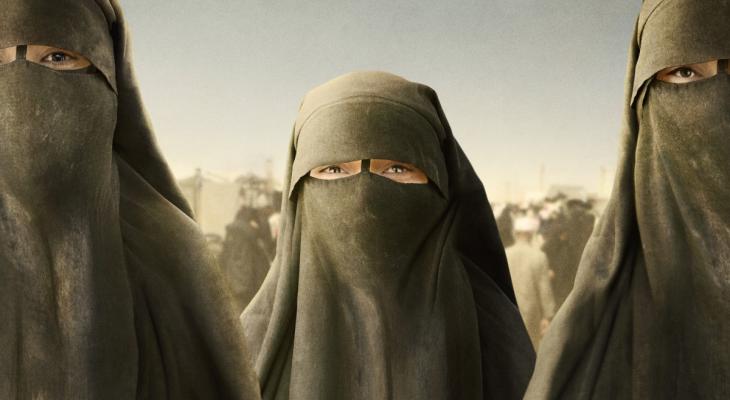 Oct
20
Doc Soup October: Sabaya // Hot Docs Cinema
Available only with a 2021-22 Doc Soup subscription. Subscribe now: bit.ly/2XjZZy5
Subscribers can view in-cinema on Wednesday, October 20. You will receive an email with instructions to reserve your seat.
Subscribers can view online from Thursday, October 21 to Sunday, October 24. During this time, the film will be available on the watch.hotdocs.ca portal.
Winner—World Cinema Documentary Directing Award, Sundance Film Festival 2021
In Northeastern Syria's notoriously dangerous Al-Hol Camp, thousands of abducted Yazidi women and girls are held and trafficked as sabaya (sex slaves) by ISIS. Armed with only a mobile phone, a small gun, and earth-shattering bravery and courage Mahmud, Ziyad and volunteers—some of them former sabaya—work tirelessly to stage numerous rescue operations. And after the heart-stopping tension of midnight raids, car chases and hails of bullets, the rescued women and girls find a place to heal under the care of Mahmud's wife Siha and mother Zahra, a space where they are able to shed the black garments of an ideology that tolerates nothing but itself.
Hot Docs Ted Rogers Cinema
DETAILS
Hot Docs Ted Rogers Cinema
(416) 637-3123
506 Bloor St West
Toronto ON M5S 1Y3
Canada
DATE & TIME
-
[ Add to Calendar ]
2021-10-20 23:00:00
2021-10-21 01:19:00
Doc Soup October: Sabaya // Hot Docs Cinema
<p>Available only with a 2021-22 Doc Soup subscription. Subscribe now: bit.ly/2XjZZy5</p> <p>Subscribers can view in-cinema on Wednesday, October 20. You will receive an email with instructions to reserve your seat.</p> <p>Subscribers can view online from Thursday, October 21 to Sunday, October 24. During this time, the film will be available on the watch.hotdocs.ca portal.</p> <p>Winner—World Cinema Documentary Directing Award, Sundance Film Festival 2021</p>
506 Bloor St West
Toronto ON M5S 1Y3
Canada
Bloor St. Culture Corridor
info@perceptible.com
America/Toronto
public
TICKETS