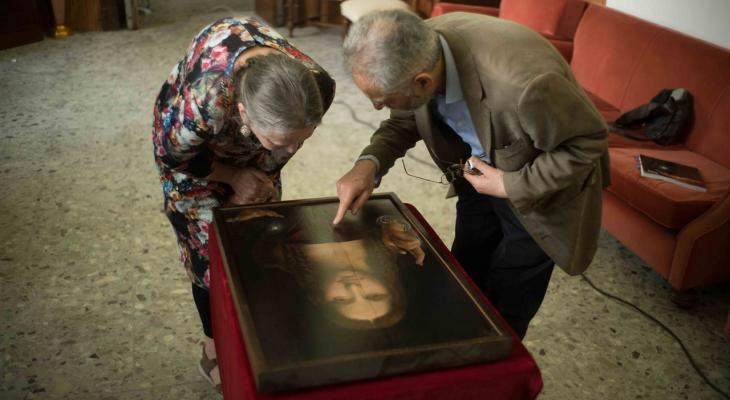 Oct
08
Lost Leonardo // Hot Docs Cinema
Believed to be a long-forgotten masterwork by Leonardo Da Vinci, the Salvator Mundi is the most expensive painting ever sold at $450 million. But is it really by Leonardo, or do certain players simply want it to be? This gripping art-world thriller uncovers the fascinating, stranger than fiction story of how the painting went from a bargain basement replication to a pawn in a geopolitical game of fame, money and power. Unravelling the hidden agendas of the richest men and most influential art institutions in the world, The Lost Leonardo ultimately reveals how vested interests became all-important, and the truth secondary.
The Lost Leonardo was supported via the Hot Docs Partners financing initiative.
View our health & safety measures here.
Tickets Watch in Cinema: $15 (Hot Docs member pricing starting at $10)
Become a member now and save with our limited-time membership offer!
Hot Docs Ted Rogers Cinema
DETAILS
Hot Docs Ted Rogers Cinema
(416) 637-3123
506 Bloor St West
Toronto ON M5S 1Y3
Canada
DATE & TIME
-
[ Add to Calendar ]
2021-10-08 18:30:00
2021-10-14 23:45:00
Lost Leonardo // Hot Docs Cinema
<p>Believed to be a long-forgotten masterwork by Leonardo Da Vinci, the Salvator Mundi is the most expensive painting ever sold at $450 million. But is it really by Leonardo, or do certain players simply want it to be? This gripping art-world thriller uncovers the fascinating, stranger than fiction story of how the painting went from a bargain basement replication to a pawn in a geopolitical game of fame, money and power.</p>
506 Bloor St West
Toronto ON M5S 1Y3
Canada
Bloor St. Culture Corridor
info@perceptible.com
America/Toronto
public
TICKETS