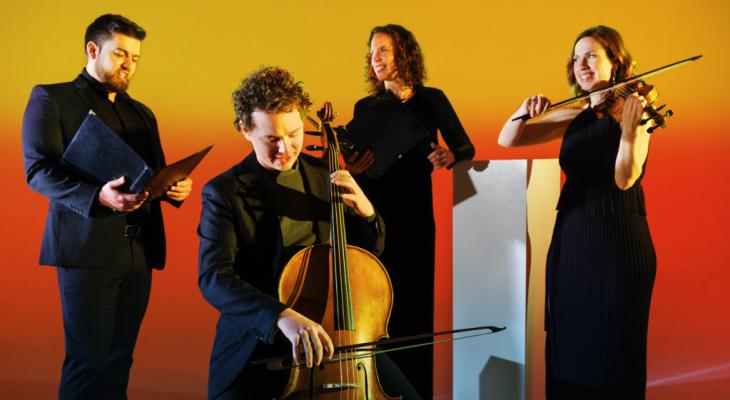 Nov
25
Reflections of Mary
Contemplate the meaning of the Virgin Mary in this luminous concert offering three composers' takes on this sacred icon of motherhood and mercy.
The figure of the Virgin Mary is central to this program of choral music spanning more than three centuries. The lyricism and expressive power of Charpentier's final mass, Missa Assumpta est Maria, is juxtaposed with lustrous a cappella works by the 20th-century composer Poulenc. Canadian composer Tawnie Olson, whose music is described as "especially glorious and ethereal" (The Wholenote), brings our musical reflection into the present day with a newly commissioned setting of a Marian text.
All three composers offer an exploration of their own spirituality and of what this enigmatic woman has represented through the ages. As the holiday season approaches, join us for this uplifting program that promises to renew the soul.
What to expect from concerts at Jeanne Lamon Hall:
Courteous and knowledgeable Front of House and Box Office staff to help you along your way
A digital house program sent one week in advance, plus a concert handout with key details
A digital pre-concert chat featuring Tafelmusik musicians and guest artists, sent one week in advance so you can watch before your show
An up-to-date health and safety policy, which you can also find here
A 30 minute intermission with concessions available
The very best of baroque and beyond in a setting like no other!
Tafelmusik Baroque Orchestra and Chamber Choir
DETAILS
Tafelmusik Baroque Orchestra and Chamber Choir
(416) 964-6337
427 Bloor Street West
Toronto ON M5S 1X7
Canada
DATE & TIME
-
[ Add to Calendar ]
2022-11-26 01:00:00
2022-11-26 19:00:00
Reflections of Mary
<p><strong>Contemplate the meaning of the Virgin Mary in this luminous concert offering three composers' takes on this sacred icon of motherhood and mercy.</strong></p>
427 Bloor Street West
Toronto ON M5S 1X7
Canada
Bloor St. Culture Corridor
info@perceptible.com
America/Toronto
public
TICKETS