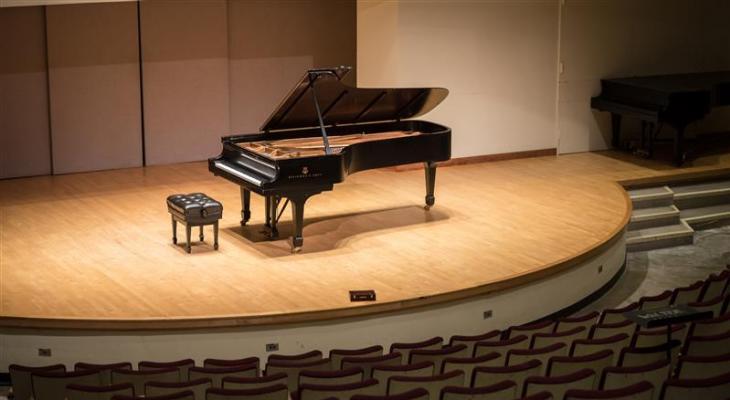 Dec
10
University of Toronto Symphony Orchestra Concerto Marathon
Uri Mayer, conductor 
featuring winners of the UTSO Concerto Competition:
Britton-René Collins, marimba (2020)
Alexandra Hetherington, mezzo-soprano (2022)
Kyle Orlando, trombone (2019)
Anastasia Kulikova, piano (2020)
MacMillan Theatre, 80 Queen's Park, Toronto
The UTSO concerts are made possible in part by a generous gift from Neville Austin.
GOLOVKO The Russian Marimba Concerto
LIEBERSON Neruda Songs
GRØNDAHL Concerto for Trombone
RACHMANINOFF Piano Concerto No.2 in C minor, Op.18
$30 adult, $20 senior, $10 student
U of T students are admitted free with a valid TCard, space permitting.
All programs and performers are subject to change.
University of Toronto Faculty of Music
DETAILS
University of Toronto Faculty of Music
(416) 978-3750
80 Queen's Park
Edward Johnson Building
Toronto ON M5S 2C5
Canada
DATE & TIME
-
[ Add to Calendar ]
2022-12-11 00:30:00
2022-12-11 02:00:00
University of Toronto Symphony Orchestra Concerto Marathon
<p>Uri Mayer, <em>conductor </em></p> <p>featuring winners of the UTSO Concerto Competition:</p> <ul><li>Britton-René Collins, <em>marimba</em> (2020)</li> <li>Alexandra Hetherington, <em>mezzo-soprano</em> (2022)</li> <li>Kyle Orlando, <em>trombone</em> (2019)</li> <li>Anastasia Kulikova, <em>piano</em> (2020)</li> </ul><p>MacMillan Theatre, 80 Queen's Park, Toronto</p> <p><em>The UTSO concerts are made possible in part by a generous gift from Neville Austin.</em></p>
80 Queen's Park
Edward Johnson Building
Toronto ON M5S 2C5
Canada
Bloor St. Culture Corridor
info@perceptible.com
America/Toronto
public
TICKETS