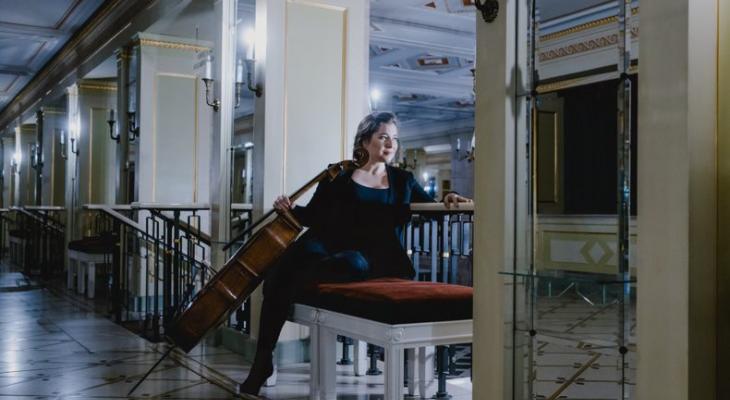 Jan
28
Alisa Weilerstein: Fragments
With Fragments, cellist Alisa Weilerstein creates a space for performer, composer, and listener that is at once physically intimate and philosophically expansive. This groundbreaking project for solo cello weaves together the 36 movements of Bach's solo cello suites and 27 newly commissioned works, dividing the whole into six hour-long Chapters, to be released over several seasons. 
Within each Chapter, individual movements from a single suite and a selection of new works are mindfully arranged into a new emotional arc, set within an atmosphere of responsive lighting and scenic architecture. The music is performed without pause and without a program, creating a wholly original experience that empowers audiences to surrender to their senses. 
Alisa Weilerstein was recognized with a MacArthur "genius grant" Fellowship in 2011. "Weilerstein is a throwback to an earlier age of classical performers: not content merely to serve as a vessel for the composer's wishes, she inhabits a piece fully and turns it to her own ends," marvels The New York Times. "Weilerstein's cello is her id. She doesn't give the impression that making music involves will at all. She and the cello seem simply to be one and the same," says the Los Angeles Times. As the Telegraph put it, "Weilerstein is truly a phenomenon."
Learn more about the Fragments project here: https://alisaweilerstein.com/fragments/ 
Alisa Weilerstein would like to dedicate these performances to the memory of her longtime friend and colleague, Geoff Nuttall.  
DETAILS
(416) 408-0208
273 Bloor Street West
TELUS Centre for Performance and Learning
Toronto ON M5S 1W2
Canada
DATE & TIME
-
[ Add to Calendar ]
2023-01-29 00:00:00
2023-01-29 02:00:00
Alisa Weilerstein: Fragments
<p>With Fragments, cellist Alisa Weilerstein creates a space for performer, composer, and listener that is at once physically intimate and philosophically expansive. This groundbreaking project for solo cello weaves together the 36 movements of Bach's solo cello suites and 27 newly commissioned works, dividing the whole into six hour-long Chapters, to be released over several seasons. </p>
273 Bloor Street West
TELUS Centre for Performance and Learning
Toronto ON M5S 1W2
Canada
Bloor St. Culture Corridor
info@perceptible.com
America/Toronto
public
TICKETS