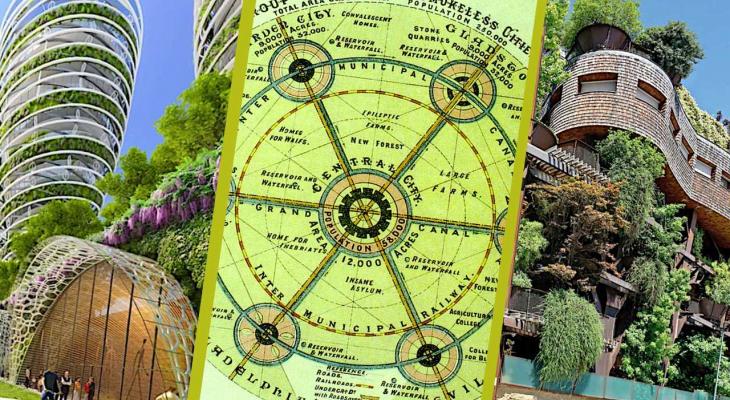 Feb
01
Curious Minds Courses: Exploring Garden Cities
Wednesdays, February 1 - March 8, 10:00 AM - 12:00 PM | REGISTER NOW
Enhanced health & safety protocols in place for all in-person Curious Minds courses, including mandatory masking (except while eating or drinking) and physically distanced seating. Registration is limited!
Can human society and the beauty of nature be enjoyed together? Can town and country be married?
For the English urban planner Ebenezer Howard, the answer to both questions was a resounding yes, and his Garden City movement, inspired by the Arts and Crafts movement, projected a green, utopian vision onto cities around the world at the turn of the 20th century.
In this new series from Curious Minds veteran Peter Harris (The Starchitects, The 1960s: From Berkeley to Berlin), we'll take a colourful journey through the history of this influential cultural, architectural and urban planning movement and assess its fascinating legacy across the globe.
As we survey stunning gardens, neighbourhoods and cities from England to Australia, Tokyo to Toronto, we'll explore the evolution of Howard's utopian vision, the brilliant new designs of his critics and acolytes, and the way that innovative planners and architects have updated his principles to meet the growing challenges of life in the 21st century.
We'll take a whirlwind tour of the world's most beautiful cities.
This course is led by Peter Harris, the former Assistant Dean of the Faculty of Arts and Science of the University of Toronto. He previously helmed the popular Curious Minds series The Age of Upheaval: The 1920s and 30s in Paris, Berlin and New York; The 1960s: From Berkeley to Berlin; and Designing the World: The Global Starchitects.
Course Registration: $69 (Hot Docs Members: $60, $48, Free)
Hot Docs Ted Rogers Cinema
DETAILS
Hot Docs Ted Rogers Cinema
(416) 637-3123
506 Bloor St West
Toronto ON M5S 1Y3
Canada
DATE & TIME
-
[ Add to Calendar ]
2023-02-01 15:00:00
2023-02-08 17:00:00
Curious Minds Courses: Exploring Garden Cities
<p><strong>Wednesdays, February 1 - March 8, 10:00 AM</strong> <strong>- 12:00 PM | <a href="https://boxoffice.hotdocs.ca/websales/pages/entrypoint.aspx?guid=5082d28f-103a-4659-a756-72a4be188343&amp;">REGISTER NOW</a></strong></p> <p><strong><em>Enhanced health &amp; safety protocols in place for all in-person Curious Minds courses, including mandatory masking (except while eating or drinking) and physically distanced seating. Registration is limited!</em></strong></p> <p>Can human society and the beauty of nature be enjoyed together? Can town and country be married?</p>
506 Bloor St West
Toronto ON M5S 1Y3
Canada
Bloor St. Culture Corridor
info@perceptible.com
America/Toronto
public