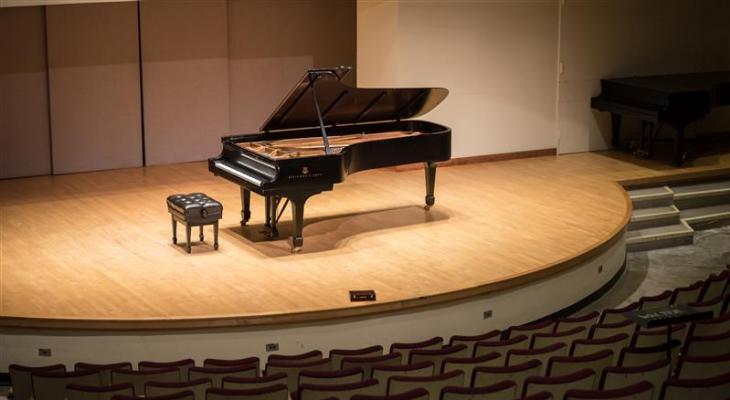 Feb
14
Faculty of Music Choirs
Chamber Choir, MacMillan Singers, Soprano-Alto Chorus, Tenor-Bass Choir perform.
Thomas Burton, Dr. Elaine Choi, Dr. Lori-Anne Dolloff, Kathy Haddadkar, and Dr. Jamie Hillman, conductors Eunseong Cho and Joy Lee, collaborative pianists
Grace Church on-the-Hill, 300 Lonsdale Road, Toronto
DAN FORREST Ubi Caritas
NICO MUHLY Set Me as a Seal
JOAN SZYMKO Arise My Love
RANDALL THOMPSON Frostiana
and other composers and works
$30 adult, $20 senior, $10 student
U of T students are admitted free with a valid TCard, space permitting.
All programs and performers are subject to change.
University of Toronto Faculty of Music
DETAILS
University of Toronto Faculty of Music
(416) 978-3750
80 Queen's Park
Edward Johnson Building
Toronto ON M5S 2C5
Canada
DATE & TIME
-
[ Add to Calendar ]
2023-02-15 00:30:00
2023-02-15 02:00:00
Faculty of Music Choirs
<p>Chamber Choir, MacMillan Singers, Soprano-Alto Chorus, Tenor-Bass Choir perform.</p> <p>Thomas Burton, Dr. Elaine Choi, Dr. Lori-Anne Dolloff, Kathy Haddadkar, and Dr. Jamie Hillman, <em>conductors</em> Eunseong Cho and Joy Lee, <em>collaborative pianists</em></p> <p>Grace Church on-the-Hill, 300 Lonsdale Road, Toronto</p>
80 Queen's Park
Edward Johnson Building
Toronto ON M5S 2C5
Canada
Bloor St. Culture Corridor
info@perceptible.com
America/Toronto
public
TICKETS