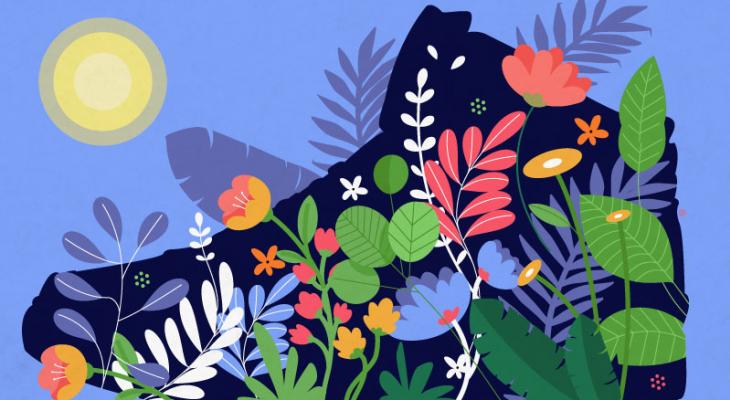 Mar
13
Step into NATURE ~ March Break at the BSM
Cost: $8/per child, $8/accompanying adult Location: Bata Shoe Museum (327 Bloor St. W.) Time: 10am to 4pm Please note that coupons and MAP passes are not valid during this special ticketed programming. All children under 14 must be accompanied by an adult.
Join us for everything NATURE this March Break. There's something new each day to keep you and your children entertained while visiting Toronto's favourite shoebox. The Museum will be filled with a variety of arts and crafts ~ make your own shoebox garden, puzzles, flower keychains, or your own necklace. Enjoy reading a book in our Cobbler's Corner and try-on funky footwear throughout the Museum.
We'll also be hosting our Shoes of the World: An International Sustainable Trading Adventure activity exclusively on Wednesday, March 15 and Friday, March 17 from 1:00pm to 4:00pm in St. Crispin's (B1 level) and welcoming Nigel John from LEGIN Knits on March 13, 14 and 18 from 1:00pm to 4:00pm (St. Crispin's) to teach children how to tie their shoelaces in cool new ways! Please note that these two exclusive events do not require registration and are drop-in only. Included with the special March Break pricing.
For more information, please contact our Education Assistant Angie Ma at 416-979-7799 x242 or angie.ma@batashoemuseum.ca.
DETAILS
(416) 979-7799
327 Bloor St West
Toronto ON M5S 1W7
Canada
DATE & TIME
-
[ Add to Calendar ]
2023-03-13 14:00:00
2023-03-18 20:00:00
Step into NATURE ~ March Break at the BSM
<p><strong>Cost: $8/per child, $8/accompanying adult Location: Bata Shoe Museum (327 Bloor St. W.) Time: 10am to 4pm</strong> <strong>Please note that coupons and MAP passes are not valid during this special ticketed programming. All children under 14 must be accompanied by an adult.</strong></p>
327 Bloor St West
Toronto ON M5S 1W7
Canada
Bloor St. Culture Corridor
info@perceptible.com
America/Toronto
public