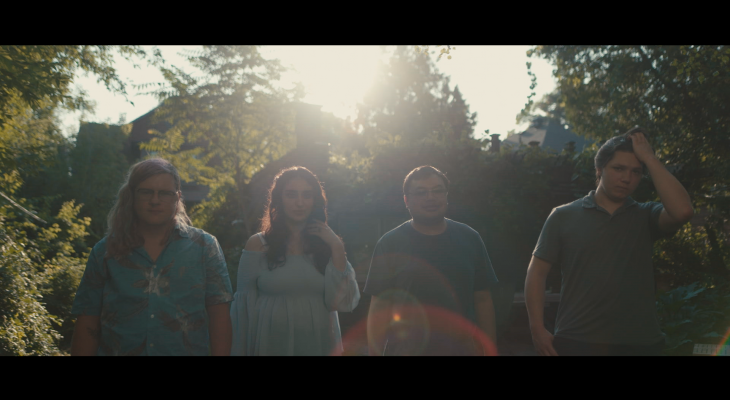 Apr
07
OKAY! (The ASD Band Film)
"Life is a play, and everybody has the script but you." - Jackson D. Begley
This is how one member of The ASD Band, featuring four talented autistic individuals, describes what's it like when you're on the spectrum. Through a shared loved of music, Rawan, Jackson, Spenser and Ron shatter the stigma of those with autism as loners, coming together to express themselves through song. OKAY! (The ASD Band Film) follows the members of the ASD Band as they embark upon the difficult journey of writing and recording their first album, and ultimately performing their first public show. Along the way we delve into the deep corridors of their lives, as they learn to navigate a world foreign to them by finding strength in others who share the same challenges. Life on the spectrum has many individual challenges, but together, anything is possible.
Featuring an in-person performance and Q&A with band members and director Mark Bone on Sunday, April 9.
OKAY! (The ASD Band Film) also has a relaxed screening on Saturday, April 8. Relaxed screenings offer a sensory-friendly environment for those in the neuro-diverse community or for anyone who may benefit from a more informal viewing atmosphere.
Tickets: $15 (Members from $10)
Hot Docs Ted Rogers Cinema
DETAILS
Hot Docs Ted Rogers Cinema
(416) 637-3123
506 Bloor St West
Toronto ON M5S 1Y3
Canada
DATE & TIME
-
[ Add to Calendar ]
2023-04-07 16:00:00
2023-04-09 20:30:00
OKAY! (The ASD Band Film)
<p>"Life is a play, and everybody has the script but you." - Jackson D. Begley</p>
506 Bloor St West
Toronto ON M5S 1Y3
Canada
Bloor St. Culture Corridor
info@perceptible.com
America/Toronto
public
TICKETS
Member Discount
Under $30