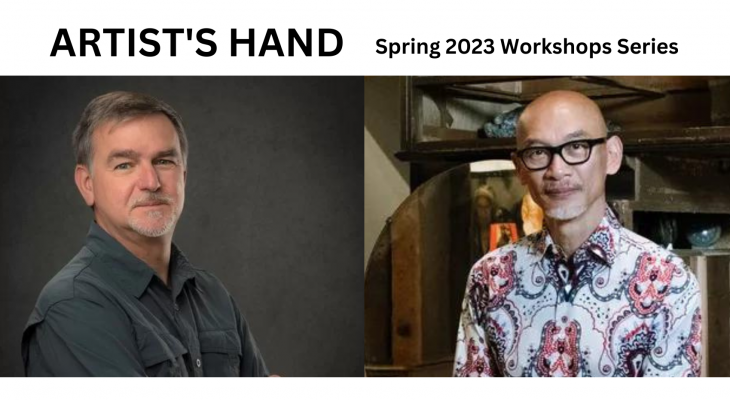 May
05
ARTIST'S HAND Workshop Series
Mastering Epoxy Resin with Rod Trider FCAPA
Friday, May 5, 1-4 pm | In-person
Click here to register on Eventbrite
Learn the fine art of working with epoxy resin. This hands-on course will teach you how to work with resin and provide tips and tricks for creating a great finish. Participants will email the instructor one image that they would like to have mounted: send a JPEG or TIFF formatted for PC. 8.5″ x10.5″ (oversized to trim to 8 x 10). You will coat your own art on an 8 x 10 art board, ready to hang. Rod will discuss further details with those who sign up
Rod Trider is a photographic-based multimedia artist and master digital printer, Rod's passion is to create unique photographic and multimedia artworks. Rod is a national and international photographic competition judge, and teaches and presents at photo clubs, and regional and international conferences.
Participants must provide their own safety glasses and wear old clothes
Workshop fee: $25 | Materials fee: $25 (Payable to the artist – Contact via phone: 416-707-2175 or email: trider@advancedimages.ca)
The Art of Installation with Ed Pien
Friday, June 16, 1-4 pm | In-person
Click here to register on Eventbrite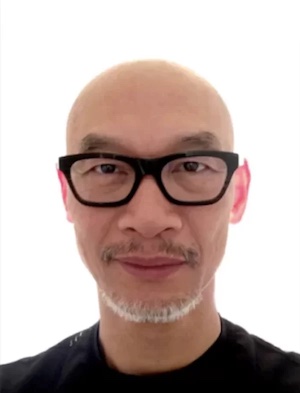 This hands-on workshop on installation strategies focuses on viewer engagement through the effective use of space and resources such as paper, mylar, light, and shadow. Participants will collectively work to realize an installation. The workshop begins with a short PowerPoint presentation covering various installation possibilities by Ed Pin and other artists.
Ed Pien is based in Toronto and has a BFA and MFA from Western and York universities, respectively. Over the past 40 years, he has exhibited extensively nationally and internationally, and taught art at various universities, including U of T, Concordia U, NSCADU, OCADU, and Emily Carr University.
Maximum number of participants: 16
Workshop fee: $30
Feel free to bring your own simple and lightweight materials, such as adhesive tape, fabric, and mark-making tools.
For questions about the class, please contact Ed Pien: Ed zipiart@sympatico.ca
Women's Art Association of Canada (WAAC)
DETAILS
Women's Art Association of Canada (WAAC)
416-922-2060
23 Prince Arthur Ave
Toronto ON M5R1B2
Canada
DATE & TIME
-
[ Add to Calendar ]
2023-05-05 17:00:00
2023-05-05 20:00:00
ARTIST'S HAND Workshop Series
<h3><strong>Mastering Epoxy Resin with Rod Trider FCAPA</strong></h3> <p><strong>Friday, May 5, 1-4 pm | In-person</strong></p> <p><a href="https://www.eventbrite.ca/e/artists-hand-spring-2023-workshop-series-with-rod-trider-tickets-613388801417"><strong>Click here to register on Eventbrite</strong></a></p> <p> </p> <p><img alt="" src="https://womensartofcanada.ca/wp-content/uploads/2022/10/RT-Head-Shot-230x300.jpg" /></p>
23 Prince Arthur Ave
Toronto ON M5R1B2
Canada
Bloor St. Culture Corridor
info@perceptible.com
America/Toronto
public
-
TICKETS