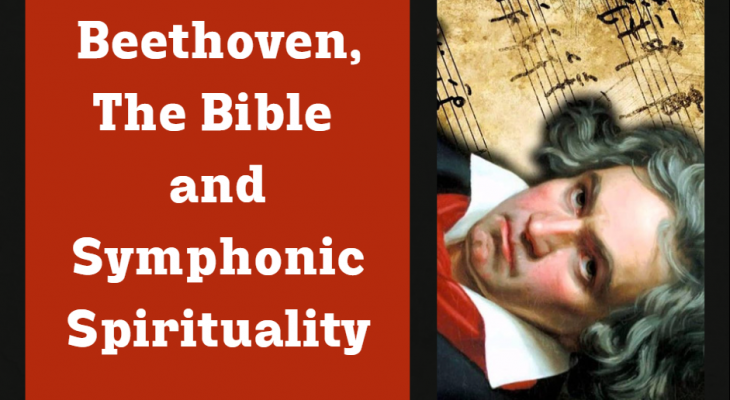 May
01
Beethoven, The Bible and Symphonic Spirituality
Beethoven was not overtly religious, he wrote very little religious music, and yet, he was likely much more attached to and influenced by traditional western beliefs than anyone realizes... perhaps even himself. He created innately spiritual compositions, and for many secularists, listening to Beethoven's compositions is akin to a religious experience. Some of his works have a deeply Jewish sensibility, and whether intentional or subconscious, it is possible that the themes he expressed in his music - freedom, joy, inclusivity, the faith in people to remake the world - were a midrash (religious commentary) on Judeo-Christian values. In this illustrated series liberally sprinkled with musical examples, Robert will explore this hypothesis, positing that Beethoven's entire career can be seen as a search for religious meaning and answers. Placing Beethoven in the shadow of the Bible provides a completely new way of understanding this prolific artist and his art.     
Guest speaker: Robert Harris, CBC Radio host and Globe & Mail music critic               
Robert Harris is a long-time music journalist, writer, teacher and broadcaster, with a professional career that spans more than 40 years. An on-air host for CBC Radio since the 1970s, Robert was the host and producer of "I Hear Music", a weekly show presented on CBC Radio 2 between the years 2000-2008. Robert was the classical music critic for The Globe and Mail from 2012-2017, and he is the author of three books, What To Listen For in Mozart, What To Listen For in Beethoven and his 2019 publication Song of a Nation: The Untold Story of Canada's National Anthem, which was nominated for a Vine Award. Robert has also been a frequent guest on CBC Radio One's The Sunday Edition hosted by Michael Enright, and one of the most popular features ever aired on that program was Robert's series called 20 Pieces of Music That Changed The World, which led to several lecture series at the Miles Nadal JCC in 2018 and 2019 titled Pieces of Music That Changed the World – we are delighted to welcome him back in person this spring! 
This program is supported by a Resilient Communities Fund grant from the Ontario Trillium Foundation.
Miles Nadal Jewish Community Centre
DETAILS
Miles Nadal Jewish Community Centre
(416) 924-6211
750 Spadina Ave
Toronto ON M5S 2J2
Canada
DATE & TIME
-
[ Add to Calendar ]
2023-05-01 17:00:00
2023-05-15 18:30:00
Beethoven, The Bible and Symphonic Spirituality
<p>Beethoven was not overtly religious, he wrote very little religious music, and yet, he was likely much more attached to and influenced by traditional western beliefs than anyone realizes... perhaps even himself. He created innately spiritual compositions, and for many secularists, listening to Beethoven's compositions is akin to a religious experience.</p>
750 Spadina Ave
Toronto ON M5S 2J2
Canada
Bloor St. Culture Corridor
info@perceptible.com
America/Toronto
public
TICKETS