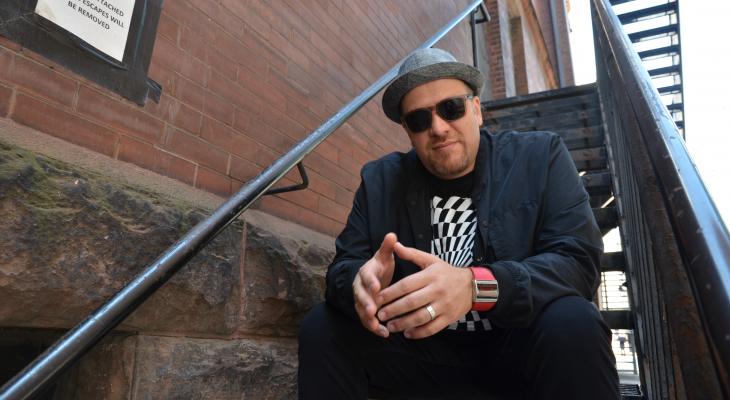 Oct
21
Robi Botos and Friends
Juno Award-winning Hungarian-Canadian pianist and the RCM's inaugural Jazz Artist in Residence, Robi Botos, takes us on a trip through Roma-inspired jazz piano with the help of Joanna Majoko (vocals), Mike Downes (bass), Tim Ries (saxophone), Larnell Lewis (drums), and more.
Protégé of Canadian jazz legend Oscar Peterson, Botos blends bebop, swing, and modern jazz with eastern European folk music and classical music. His dynamic live performances and distinctive sound have earned him praise from Branford Marsalis, Chaka Khan, Al Jarreau, and many more. Said the late organist, trumpeter, and pianist Joey DeFrancesco: "Robi is one of the most swingin', soulful, funky, world-class players I've ever heard, and he has a technique like you can't believe."
BECOME A ROYAL SUBSCRIBER! Choose any 4 or more concerts in the 2023.24 Concert Season to create your ideal subscription. You will get the best available seats PLUS discounted ticket prices AND enjoy Royal Subscriber benefits!
DETAILS
(416) 408-0208
273 Bloor Street West
TELUS Centre for Performance and Learning
Toronto ON M5S 1W2
Canada
DATE & TIME
-
[ Add to Calendar ]
2023-10-22 00:00:00
2023-10-22 02:00:00
Robi Botos and Friends
<p>Juno Award-winning Hungarian-Canadian pianist and the RCM's inaugural Jazz Artist in Residence, Robi Botos, takes us on a trip through Roma-inspired jazz piano with the help of Joanna Majoko (vocals), Mike Downes (bass), Tim Ries (saxophone), Larnell Lewis (drums), and more.</p>
273 Bloor Street West
TELUS Centre for Performance and Learning
Toronto ON M5S 1W2
Canada
Bloor St. Culture Corridor
info@perceptible.com
America/Toronto
public
TICKETS