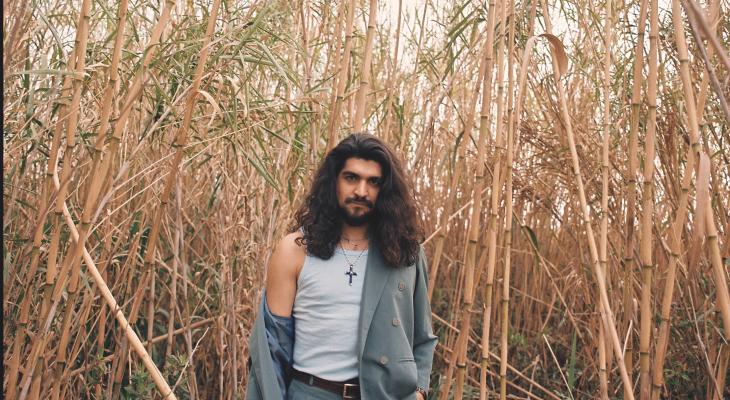 Nov
11
Israel Fernández and Seffarine
"Fernández is already considered the most important cantaor of his era. And he's regularly likened to the master, Camarón de la Isla." (GQ)
One of the leading voices of a new generation of flamenco cantaors, Israel Fernández draws from the deep well of flamenco to captivate new audiences with its timeless power. Born into a Roma family in Corral de Almaguer (Toledo), he infuses traditional flamenco singing with his own distinctive style. 
One of the most recognized flamenco guitarists in recent history, Diego del Morao's guitar accompaniment has served the most successful artists of the genre, including Diego El Cigala, Niña Pastori, José Mercé, Marina Heredia, Duquende, Antonio Reyes, and even Paco de Lucía.
Seffarine's music embraces and extends Morocco's musical collision between Arabic, Iberian, and West African cultures, forging original music deeply rooted in the Arab-Andalusi and flamenco music that vocalist Lamiae Naki and co-composer/oud player/flamenco guitarist Nat Hulskamp meld cohesively into their compositions. The diverse instrumentation of their companions, who hail from Iran, Spain, and the US, charge the sound with texture and colour. They will be joined by bassist Damian Erskine along with flamenco dancer and percussionist Manuel Gutierrez.
BECOME A ROYAL SUBSCRIBER! Choose any 4 or more concerts in the 2023.24 Concert Season to create your ideal subscription. You will get the best available seats PLUS discounted ticket prices AND enjoy Royal Subscriber benefits!
DETAILS
(416) 408-0208
273 Bloor Street West
TELUS Centre for Performance and Learning
Toronto ON M5S 1W2
Canada
DATE & TIME
-
[ Add to Calendar ]
2023-11-12 01:00:00
2023-11-12 03:00:00
Israel Fernández and Seffarine
<p>"Fernández is already considered the most important cantaor of his era. And he's regularly likened to the master, Camarón de la Isla." (<em>GQ</em>)</p> <p>One of the leading voices of a new generation of flamenco cantaors, Israel Fernández draws from the deep well of flamenco to captivate new audiences with its timeless power. Born into a Roma family in Corral de Almaguer (Toledo), he infuses traditional flamenco singing with his own distinctive style. </p>
273 Bloor Street West
TELUS Centre for Performance and Learning
Toronto ON M5S 1W2
Canada
Bloor St. Culture Corridor
info@perceptible.com
America/Toronto
public
TICKETS