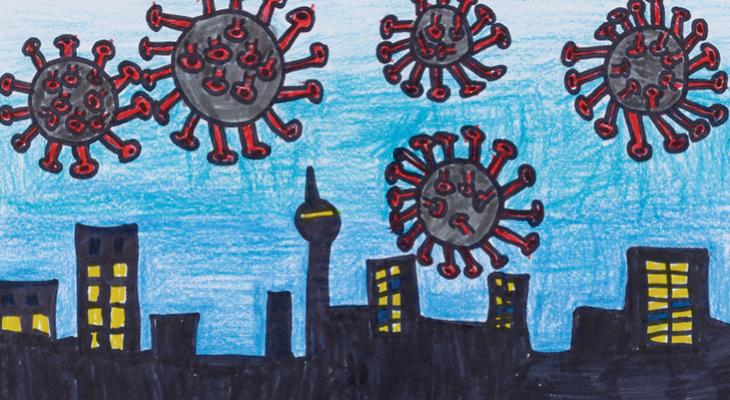 Oct
23
#MyPandemicStory: youth create portraits of a pandemic
New ROM-original exhibition captures history while it's being made.
hrough a variety of media—written word, song, dance, sculpture, paintings, drawings, and performance art—Ontario's kids and teens have shared their stories of what it's been like to live through the pandemic. With content-driven themes that speak to struggle, loss, frustration, hope, and more, this free, ROM-original exhibition shines a light on a unique perspective and voice in these unprecedented times.
#MyPandemicStory: youth create portraits of a pandemic is free to the public. No admission is required.
DETAILS
(416) 586-8000
100 Queen's Park
Toronto ON M5S2C6
Canada
DATE & TIME
-
[ Add to Calendar ]
2021-10-23 14:00:00
2022-09-05 21:30:00
#MyPandemicStory: youth create portraits of a pandemic
<p>New ROM-original exhibition captures history while it's being made.</p> <p>hrough a variety of media—written word, song, dance, sculpture, paintings, drawings, and performance art—Ontario's kids and teens have shared their stories of what it's been like to live through the pandemic. With content-driven themes that speak to struggle, loss, frustration, hope, and more, this free, ROM-original exhibition shines a light on a unique perspective and voice in these unprecedented times.</p>
100 Queen's Park
Toronto ON M5S2C6
Canada
Bloor St. Culture Corridor
info@perceptible.com
America/Toronto
public