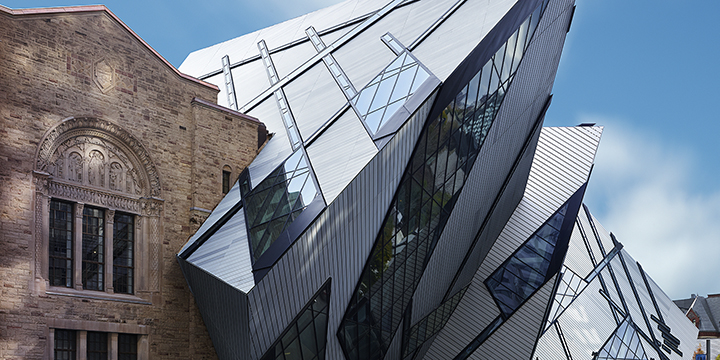 <p class="address" translate="no"><span class="address-line1">100 Queen&#039;s Park</span><br> <span class="locality">Toronto</span> <span class="administrative-area">ON</span> <span class="postal-code">M5S2C6</span><br> <span class="country">Canada</span></p>
ROM
Opened in 1914, ROM (Royal Ontario Museum) showcases art, culture, and nature from around the world and across time. Today, ROM houses more than 13 million objects, from Egyptian mummies to contemporary sculpture, from meteorites to dinosaurs. ROM is the most visited museum in Canada and one of the top ten museums in North America. It is also the country's preeminent field research institute, with a diverse range of experts who help us understand the past, make sense of the present, and shape a shared future. Just as impressive is ROM's facility—a striking combination of heritage architecture and the cutting-edge Michael Lee-Chin Crystal, which marks the Museum as an iconic landmark and global cultural destination.  
We live on in what we leave behind.   
DETAILS
info@rom.on.ca
(416) 586-8000
100 Queen's Park
Toronto ON M5S2C6
Canada
HOURS
Hours vary; visit rom.ca to plan your visit
MEMBERSHIP
ROM Members receive unlimited free admission to galleries and special exhibitions all year long. Plus enjoy exclusive previews of exhibitions, advance booking opportunities, discounts, and so much more.