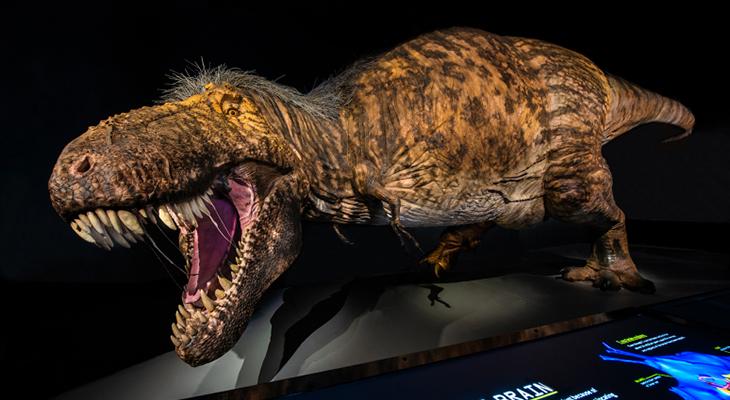 Mar
11
T. rex: The Ultimate Predator
T. rex: The Ultimate Predator is an exciting new exhibition that takes a fresh look at the king of the tyrant lizards, highlighting the latest scientific research and important discoveries about tyrannosaurs — research that challenges preconceived notions about dinosaurs. Did you know that T. rex hatchlings were turkey-sized, fluffy, and gangly? Or, that T. rex could digest bones? Or, that the massive killing machines we know and love evolved from a group of dinosaurs that were, for the most part, small and fast?
Full size T. rex casts and models, multisensory activities, interactives, and more invite visitors into the world of the tyrannosaur superfamily, encouraging us to discover, explore, and examine how they became the most fearsome carnivores of the Mesozoic Era.
Get ready for a roaring time when T. rex: The Ultimate Predator arrives at ROM in Spring 2023! 
DETAILS
(416) 586-8000
100 Queen's Park
Toronto ON M5S2C6
Canada
DATE & TIME
-
[ Add to Calendar ]
2023-03-11 15:00:00
2023-09-04 21:30:00
T. rex: The Ultimate Predator
Everyone knows Tyrannosaurus rex. Or, do they?
100 Queen's Park
Toronto ON M5S2C6
Canada
Bloor St. Culture Corridor
info@perceptible.com
America/Toronto
public
TICKETS