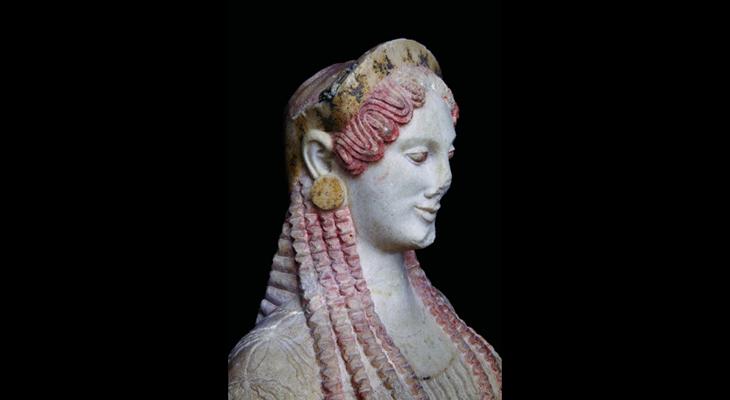 Mar
12
Kore 670
This remarkable figure of a maiden, or kore, is one of the most intricate and highly decorated statues from ancient Greece. This kore, named Kore 670, created between 520-510 BCE, is considered one of the most important sculptures from the Acropolis in Athens because of its fine detail and preserved colour. In many places the sculpture bears remnants of original paint, inviting us to re-examine our understanding of white marble sculptures and the appeal of colour in the Archaic Age.
This exquisite kore, which rarely leaves its home at the Acropolis Museum, is on display on the main floor at ROM.
DETAILS
(416) 586-8000
100 Queen's Park
Toronto ON M5S2C6
Canada
DATE & TIME
-
[ Add to Calendar ]
2022-03-12 15:00:00
2022-09-25 21:30:00
Kore 670
Experience one of ancient Greece's greatest sculptures.
100 Queen's Park
Toronto ON M5S2C6
Canada
Bloor St. Culture Corridor
info@perceptible.com
America/Toronto
public
TICKETS