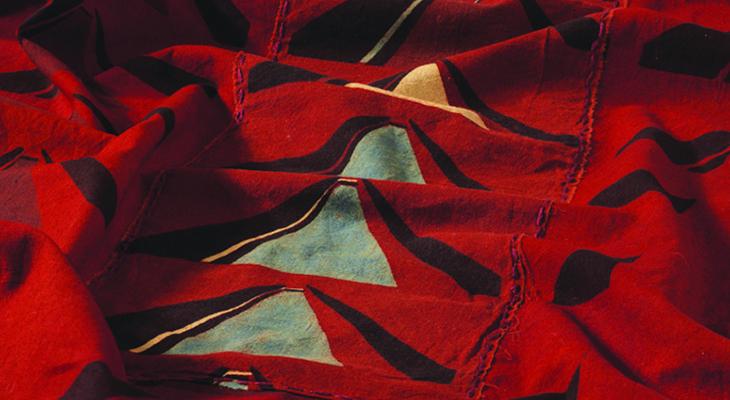 Mar
12
Swapnaa Tamhane: Mobile Palace
Contemporary artist Swapnaa Tamhane brings together layered fabric compositions that challenge traditional hierarchies between art and craft in the exhibition Swapnaa Tamhane: Mobile Palace, organized by ROM.
Bold and immersive, Tamhane's first solo museum exhibition features three large, cotton cloth installations created from long lengths of printed and embroidered fabric. Drawing on India's rich textile history and inspired by Mughal and Ottoman tents used as mobile palaces, these tent-like forms are re-imagined. The artist's materials invoke the legacy of cotton in India as a form of colonial resistance and visitors are encouraged to experience the rich, sweeping flows of fabric from different vantages, to better explore and appreciate the artistic vision.
DETAILS
(416) 586-8000
100 Queen's Park
Toronto ON M5S2C6
Canada
DATE & TIME
-
[ Add to Calendar ]
2022-03-12 15:00:00
2022-08-01 21:30:00
Swapnaa Tamhane: Mobile Palace
Pattern and colour unlock the power of new perspectives.
100 Queen's Park
Toronto ON M5S2C6
Canada
Bloor St. Culture Corridor
info@perceptible.com
America/Toronto
public
TICKETS